You've probably heard of the 80/20 rule when it comes to food. The rule entails consuming quality, nutrient-dense foods 80 percent of the time and not necessarily stressing over the other 20 percent of what you eat. I am all for the 80/20 concept and eating whole, one-ingredient foods, close to all the time. Packaged and processed foods make up a good part of the 20 percent of carefree foods that I consume. Who doesn't enjoy chips, cereal, or hot chocolate from time to time? This is where families can upgrade the food they are eating and feeding their children! Especially if they are in a package or processed. The ingredients you put in your body matter. 100 percent of the time (or as close to possible), people should know the ingredients they are ingesting.
When buying packaged and processed foods, attempt to avoid foods with these ingredients:
High in sugar

Industrial seed oils (canola, soybean, palm kernel, etc.)

Food dyes (red 40, yellow 5, blue 1)

Preservatives

Ingredients you can't pronounce or understand

Refined/Enriched flou

r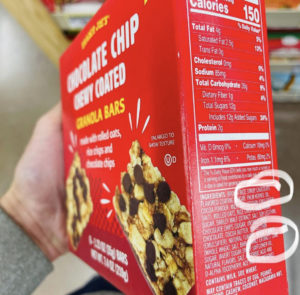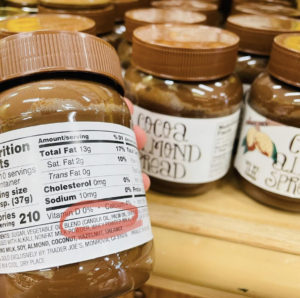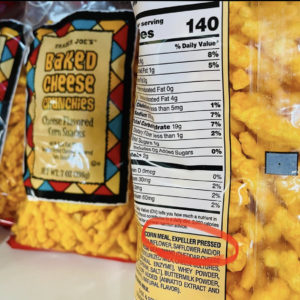 These products may seem harmless at first glance or only looking at labeling at the front of the package. After a check of the ingredients, you'll find unhealthy vegetable oils, preservatives, additives, and chemicals in typical foods that are consumed daily.
What to look for when buying packaged foods:
Minimal ingredients

Ingredients you are familiar with

Grain-free/gluten-free

Low net carb (Carbohydrates-dietary fiber)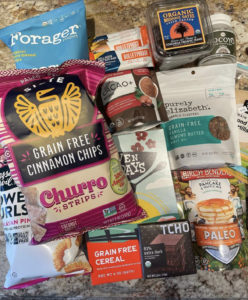 Here are some of my favorite packaged and processed foods. At the store, I'll start by looking for the brands I trust and always check the ingredients on the back when trying a new item.
Vani Hari, also known as The Food Babe, says how you need to ask and answer three simple questions about food:
What are the ingredients

Are these ingredients nutritious?

Where do these ingredients come from?
If you don't want to stress about the ingredients you are eating, a simple strategy would be to eat more whole foods. An apple, avocado, peach, or blueberry has one ingredient, the fruit itself. Consuming large portions of processed foods brings forth other ingredients that are most likely deleterious to our bodies. The food you eat can be either the safest and most powerful form of medicine or the slowest form of poison. It's something we have more control over than we think.