Join MAShealth for the last 10 days of every month with a fasting (going without) challenge. Subscribe to the weekly email for tips and encouragement along the way!
September Challenge
The Challenge: Text, email, or write someone daily expressing your gratitude for them.
When: September 21-30
Why: Gratitude Blog
October Challenge
The Challenge:
When:
Why:
July Challenge
The Challenge: Follow the 10-3-2-1-0 Ultimate Sleep Formula
When: July 22-July 31
Why: Ultimate Sleep Formula Blog
Giveaway: Kindhumans hat and stickers.
Details: Email or DM stating that you are participating in the sleep challenge.
August Challenge
The Challenge: At least 2 minutes of natural light exposure within 30 minutes of waking up and at least 2 minutes of sun exposure during the sunset.
When: August 22-31
May Challenge
The Challenge: Fasting from food and drinks for 12 hours
When: May 22-May 31
Why? Fast Blog
Giveaway: Kind humans hat and stickers along with 2 vouchers for free HUU chocolate items.
Details: Email or DM stating or showing that you have fasted for at least 12 hours or send a screenshot of your fasting time if you are using the Zero Fasting app.
June Challenge
The Challenge: Not going more than one waking hour without moving. Every hour move 3-5 minutes.
Giveaway: Kind Humans hat and …
Details: Let me know you're joining the challenge HERE
March Challenge
The Challenge: Avoid consuming Industrial seed oils (Canola, Soybean, Sunflower, etc).
When: March 22-March 31
Why? Get Your Oil Changed Blog
March Giveaway: Primal Kitchen Ranch, Green Goddess, and Cesar Dressings! (Made with healthy avocado oil).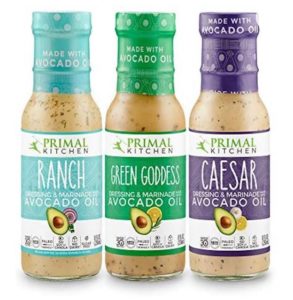 April Challenge
The Challenge: No Complaining
When: April 21-30
Why? Get Off the Complain Train
April Giveaway: Soon to be announced
January 2021 Challenge
The Challenge: NO coffee
When: January 22-31
Why? Check out theblog on why taking a break from coffee may be good for you. What to drink instead: Water, tea, bone broth